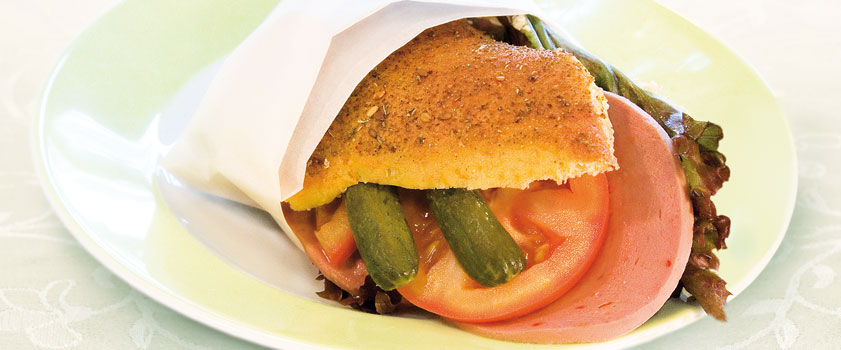 Carrot Bread Sandwich
Carrot Bread ingredients
50g butter
4 dl milk
1 dl junket
50g yeast
2 teaspoon coarse salt and 2 sugar
2 carrots, grated
50g wheat bran
800g flour
Zatar spice
1 whipped egg

Sandwich ingredients
Robert Chicken Luncheon Meat
Cream cheese mixed with chive Tomato, salad, red onions, pickles
Preparation
Melt butter, add milk and junket.
Add remaining ingredients, knead the dough and let it rise.
Roll out a square of 50x30cm, cut in 20 squares and let it rise again.
Brush with egg and sprinkle zatar and bake for 20 minutes.

Slice bread and make the sandwich the the sandwich ingredients. Enjoy!
PRODUCT IN USE: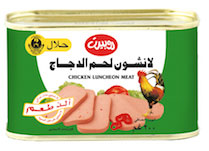 Robert Chicken Luncheon Meat
Robert Chicken Luncheon Meat in crisp carrot bread sandwich with cream cheese