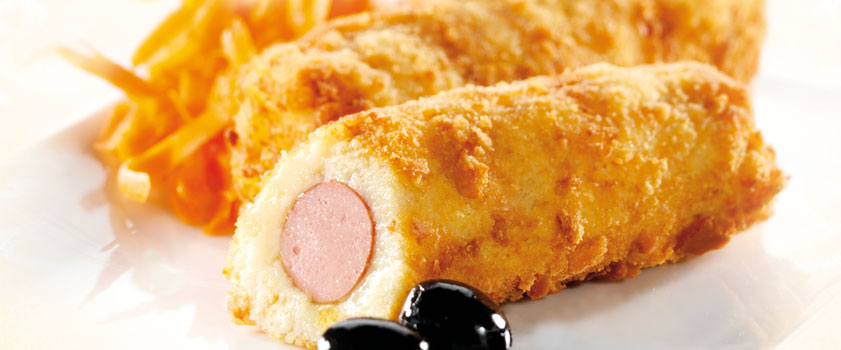 Sausage Croquettes
Ingredients:
18 Robert Chicken Sausages
4 medium potatoes
1 tbsp spread cheese
1 tbsp mayonnaise
1 tsp white pepper
1 tsp salt
1/4 cup whipping cream
1 egg
breadcrumbs
Preparation
Boil, peel and mash potatoes.
Mix potatoes with cheese, mayonnaise, white pepper, salt and whipping cream.

Spread a small quantity of potato mixture in the hand.
Place a sausage in the centre and form a cylindrical shape.
Beat the egg and dip the croquettes in the egg.

Coat the croquettes with breadcrumbs, place them on a tray and keep them in the freezer for an hour.

Deep-fry the croquettes and serve.
PRODUCT IN USE: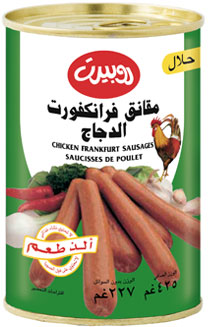 Robert Chicken Frankfurt Sausages
Robert Chicken Sausages in deep-fried mashed potato dough.