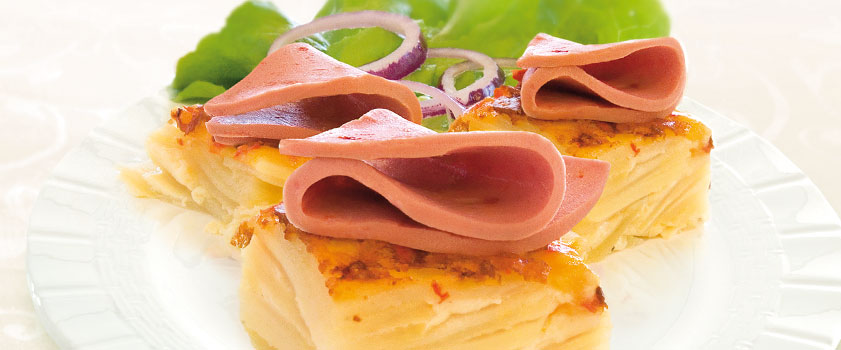 Chilli Potato Cake
Ingredients
Robert Chicken Luncheon Meat
2 kg potatoes
3 fresh red chilli peppers
6 eggs
1½ dl cream
150g grated cheese
1½ teaspoon coarse salt
Some pepper
Preparation
Peel potatoes and put in water.
Slice chilli peppers in small squares.
Whip eggs with cream.
Add grated cheese, chilli and spices
Slice potatoes and mix in the egg mass.
Put in a baking tray and bake for 45 minutes at 200º C.
Keep the potato cake chilled for one day.
Cut off edges and cut into cubes.
Use Luncheon Meat as topping.
PRODUCT IN USE: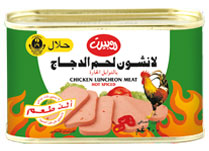 Hot Robert Chicken Luncheon Meat
Robert Chicken Luncheon Meat and thin sliced potatoes.