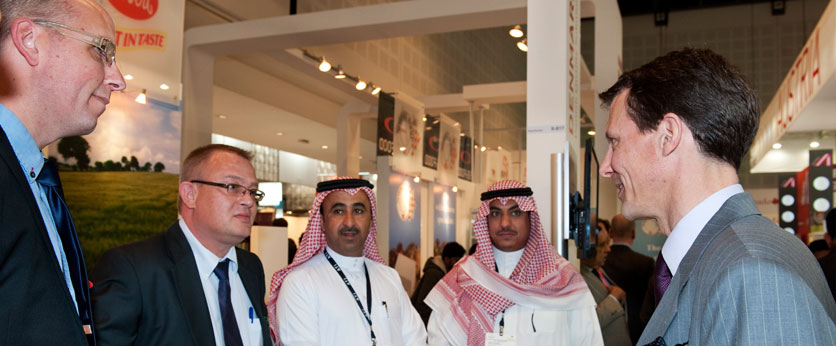 Royal representative meets Saudi Arabian distributor
At the Gulfood Exhibition 2013 - His Royal Highness, Danish Prince Joachim, participated in the opening.
The purpose of this event was for the prince to meet some of the Danish companies' local distributors and learn more about the important relationship between the trading parties.
At the exhibition the prince and Robert's distributors Ali Al-Ghamdi and Yazeed Al Ghamdi from Orient Provision & Trading Co. Ltd. - Robert's sole distributor in Saudi – had the mutual pleasure of an interesting conversation about Robert's long and rewarding cooperation with Orient Provision & Trading Co. Ltd.
February 2013
Danish Prince Joachim participated at the opening of Gulfood 2013.